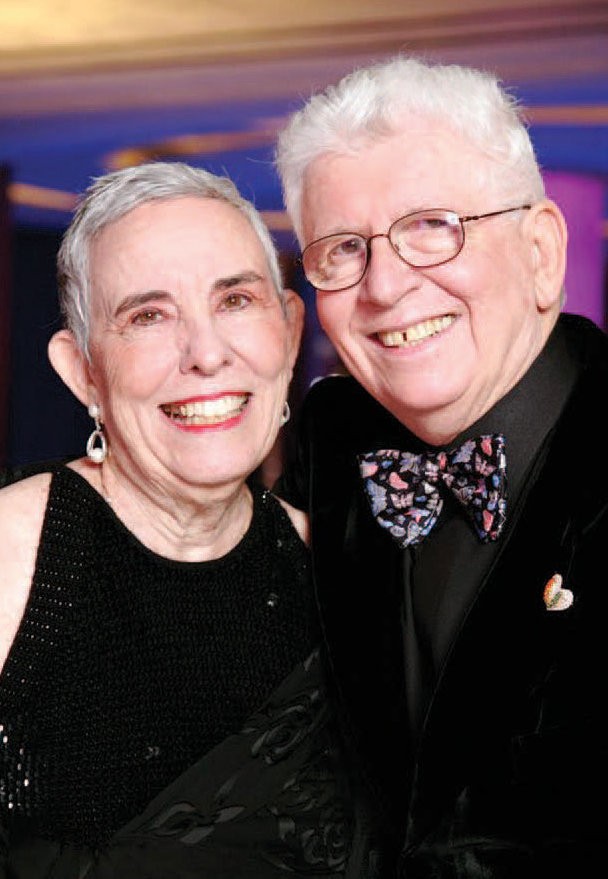 Music lovers and long-time Winter Wonderful patrons Patti and Allan Herbert have long been involved in the arts scene in Miami. In 2012, they donated $500,000 to the Frost School of Music to create the Patti and Allan Herbert Endowed MusicReach Student Support Fund. 
The Herberts, who celebrated their 59th wedding anniversary in May 2017, are pioneer South Florida residents. They experienced the Art Deco era, World War II, and South Florida's post war boom. They met and fell in love while attending the University in the 1950s. In 2004, to commemorate their love, they established an endowment for the "Love Bridge" outside the University's Wellness Center. The bridge not only serves to honor their University-found love, but proceeds from the sale of personalized bricks on the Love Bridge support the 'Canes Health Assessment and Motivation Program (CHAMP) endowment established by the Herberts. 
In 2008, the Herberts donated $8 million to name The Patti and Allan Herbert Wellness Center on the University of Miami's Coral Gables campus. Mr. Herbert also serves on the University's Board of Trustees. 
"The University is very special to both of us," said Allan. "It is where we got our education, made life-long friendships, gained leadership skills, and met our life partners. Every successful alumnus owes it to their university to repay them in some way for the education and opportunities they received while in school." The Herberts own and operate the Richmond Hotel in Miami Beach. They represent the last of Miami Beach's family owned hotels to be operated by its original family. Allan is the former president of Financial Indemnity, an automobile insurance subsidiary of Unitrin, Inc. Patti is retired from the Los Angeles office of Grubb & Ellis, a commercial real estate advisory firm.