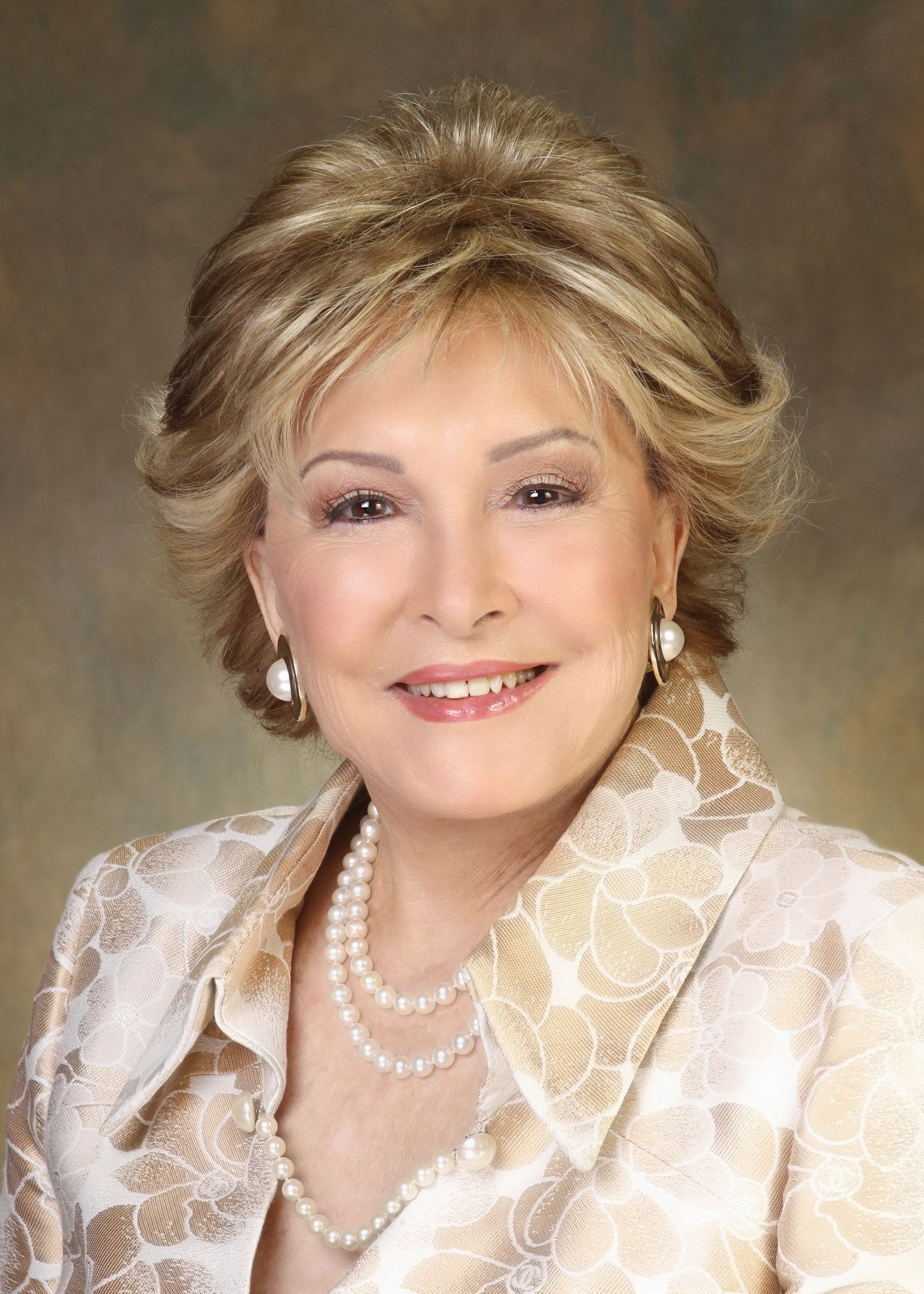 The University of Miami Frost School of Music presented its 2011 Frost Legacy Award to humanitarian Ginny Mancini on November 4th at the Adrienne Arsht Center for the Performing Arts in tribute to her transformative and inspiring support of the Henry Mancini Institute, the Frost School of Music, and other institutions of musical excellence throughout the world.
The award was presented to Mancini when she attended a Jazz Meets Gershwin concert the month prior, co-presented by Jazz Roots, Festival Miami and the Arsht Center. The program featured the Frost School's Henry Mancini Institute Orchestra, led by its new artistic director Terence Blanchard, with special guest artists Michael Feinstein, Denyce Graves, Monica Mancini, Dee Dee Bridgewater, UM Frost School of Music Dean Shelly Berg and Mark O'Connor. The concert was sponsored in part by a grant from the John S. and James L. Knight Foundation and UM trustee Adrienne Arsht.
A video of the award was also presented at the Frost School's Winter Wonderful Holiday Dinner on December 4, 2011.

Born and raised in Los Angeles, Ginny Mancini enjoyed a flourishing singing career, performing with Mel Torme, the Mel-Tones and the Tex Beneke Orchestra before marrying composer/conductor Henry Mancini. As a long time supporter of major performing arts organizations dedicated to music education, Mancini was a Founding Member of the Henry Mancini Institute and is a past president. She continued to support the Henry Mancini Institute when it moved to the Frost School of Music in 2007. She is a former Trustee of the National Foundation For Advancement In The Arts (NFAA/Young Arts) headquartered in Miami.
Mancini currently serves as Vice President of the Los Angeles Philharmonic Association, and is a director of The Leo Buscaglia Foundation. She is a founding member of the USC Thornton School of Music's Board of Advisors, a Board Member of the ASCAP Foundation, and Secretary of the Geffen Playhouse. She was previously a member of the Royce Center Circle UCLA Performing Arts, and a past chairman, president and co-founder of the Society of Singers.